Your best MD hot water heater & Maryland plumbing
repair service contractors are just a phone call away!
301.249.0300
410.451.HVAC
1.888.8BELAIR
E-mail us a water heater service request!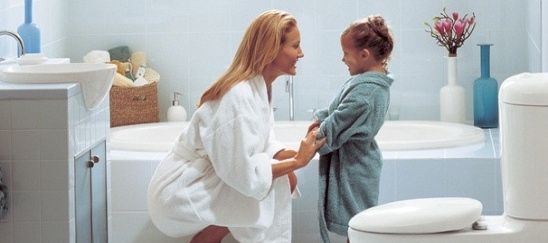 Your best MD water heater replacement installation plumbing repair service @ low prices
Belair Engineering's MD water heater & Maryland plumbing repair service business depends on your customer referrals. That means that the quality of your hot water heater replacement installation or plumbing repair service is our best form of advertising.
Belair Engineering focuses on one thing, offering you the best Md water heater & plumbing repair service our professional Maryland plumbers can provide.
Belair Engineering offers you expert hot water heater & plumbing repair service, installation, replacement & troubleshooting for most any; water heater, commode or toilette, garbage disposal, kitchen & bathroom faucet, supplies, drain pipes & more. Belair Engineering is fully licensed, bonded & insured.
Call Today! 410-451-4822 or 301-249-0300 • E-mail a service request.
Belair Engineering is there when you need us. Established in 1962 we're ready to take care of any Md hot water heater or plumbing problem you may have with any of your Maryland plumbing systems. We know your time is valuable that's why when you call, we'll arrive when you need us with skilled plumbers in well stocked trucks ready to troubleshoot, and repair all your water heater & plumbing problems on the spot!
Our Maryland plumbers are proud of the plumbing repair & hot water heater replacement & installation service we offer our customers, and we're dedicated to your complete satisfaction. All of our employees are carefully screened, honest, reliable & mom-approved professionals. For Md hot water heater & plumbing systems service with a quality edge, be sure to call Belair Engineering today at;
1-888-8BELAIR • 410-451-4822 • 301-249-0300 • Service Request
MD water heater, plumbing repair service, installation & replacement since 1962!
We provide your best water heater and plumbing repair solutions. We also offer you most any type & size Md hot water heater to perfectly fit your requirements. Belair Engineering services & installs gas & electric hot water heaters & pulls all your required Maryland permits & also provides any up-grade such as an; expansion tank or flue up-grade that are mandated by most of our local Maryland codes.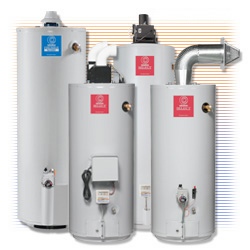 You know it's probably time for a new hot water heater if: Your current hot water heater tank leaks, you hear a rumbling, gurgling or banging noise or if the efficiency or capacity is down from where it was previously.Belair Engineering installs only your best, Top-of-the-Line, Md hot water heaters. We know which companies manufacture your best ranking water heater reviews & ratings. You can expect exceptional energy savings from your new hot water heater. 2" thick foam insulation and Silencer™ heat traps, boost your water heater's efficiency saving you money!
Your new hot water heater is environmentally friendly, your Green Choice™ gas burner produces 33% lower NOx emissions than standard burners & are built for durable reliability with long lasting PEXAN™ self cleaning dip tubes that protect against lime & sediment buildup. Some hot water heaters come with a 10 year warranty on your tank & parts.
Belair Engineering's professional grade Maryland hot water heaters are only available to professional Md plumbers & water heater installers, people whose knowledge, skill & experience can ensure that your Md hot water heater will be very safe & economical for many years to come when installed correctly.
The peace of mind you realize by having professional Maryland plumber install your water heater is a priceless commodity you can get for very reasonable prices. We can also provide you with a water heater service plan to help protect your investment.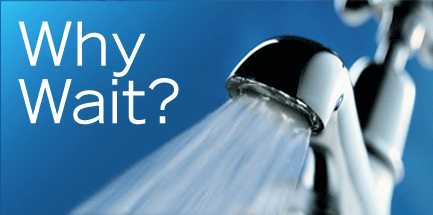 We're convinced that when it comes to finding your best Md water heater, Belair Engineering should be your 1st choice. Providing you with a superior level of customer service is an all consuming passion for us and an achievement in which we take immense pride.
We aspire to provide you quality craftsmanship and professionalism with every job to which we're dispatched. Customer satisfaction on every job performed is Belair Engineering's primary goal.
Emergency same day service is available.
"For your best MD hot water heater or plumbing repair, Call Belair!"
"Your Maryland hot water heater & plumbing repair service experts"
1-888-8BELAIR • 410-451-4822 • 301-249-0300 • E-mail Request!
Md hot water heater & plumbing repair service contractors. Md plumbing & Md hot water heater repair, replacement & installation. Troubleshooting leaking water heater elements & service is available for your following manufacturers, Maryland Md cities & counties; AO Smith water heater, Rheem water heater, Bradford White water heater, GE water heater, State water heater, 40 or 50 gallon water heaters. Your best hot water heater that has received the best ratings & reviews at the best prices.
Md hot water heater & plumbing repair service in; Annapolis, Arnold, Aquasco, Baden, Benzley, Beltsville, Bowie, Brandywine, Camp Springs, Chesapeake Beach, Churchville, Clinton, College Park, Crofton, Croom, Crownsville, Davidsonville, Deale, Dunkirk, Edgewater, Forestville, Fort Washington, Gambrills, Glendale, Glen Burnie, Greenbelt, Harmans, Harwood, Huntingtown, Land Tree, Lanham, Largo, Laurel, Lothian, Millersville, Mitchellville, Morningside, Naylor, New Carrollton, North Beach, Oakland, Odenton, Owensville, Pasadena, Prince Frederick, Riva, Riverdale, Shadyside, Sunrise Hills, Tracy's Landing, Seabrook, Severn, Severna Park, Springdale, Sunrise Hills, Upper Marlboro, Wayson's Corner, Waldorf, Woodyard, Anne Arundel County, Prince George's County, Calvert County Md, Montgomery AA PG County Md Maryland AO Smith, State, Rinnai water heaters and more!